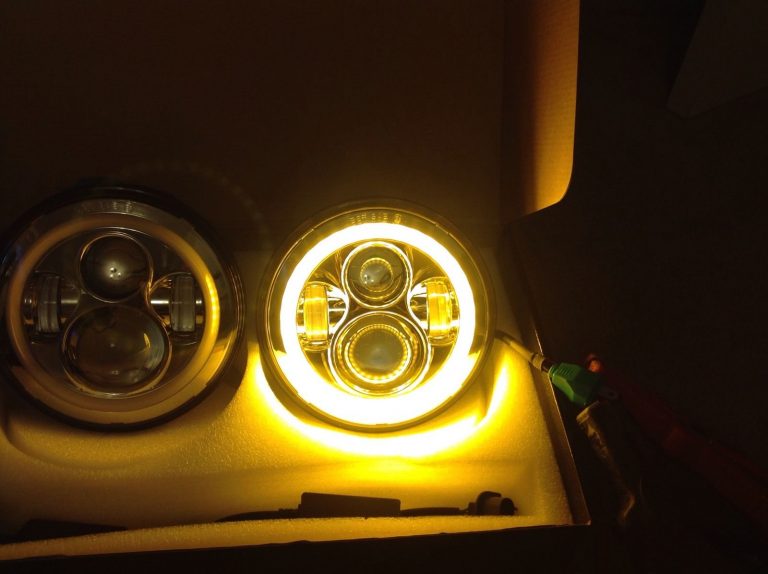 Classic Mini 7′ Silver Chrome LED Headlights with Halo Ring Plug and Play
£175.00 (ex Vat)
Description
LR Challenge 4×4
Brand New Classic Mini 7" Silver Chrome LED Headlights with halo ring, plug and play
In stock for next day delivery
left or right hand drive
Plug and Play take 20 min to fit
Silver / chrome these really do look the part. With daylight halo ring and orange indicator ring, the indicator ring can be wired in or not depending on choice, but the halo will flash amber with indicator when it is.
They fit perfect and look stunning, just reuse your standard chrome light holder to hold them in really easy, and with 3 pin H4 electric pin.
Shown fitted to a Customers Mini, these look great and highly improve the vison.
Very strong and well made.
these are a great quality and fantastic looking lights
easy to install with very little alterations needed,
Ill happily to give any advise or knowledge towards fitting etc.
Postage
if ordered before 9am this will be collected the same day.
Any questions contact us on
07977519453
Refunds
If for any reason you wish to return the head lamps, we will happily give you a full refund, once we receive the item back with all parts in its original condition in the original packaging within 2 weeks of purchase date.