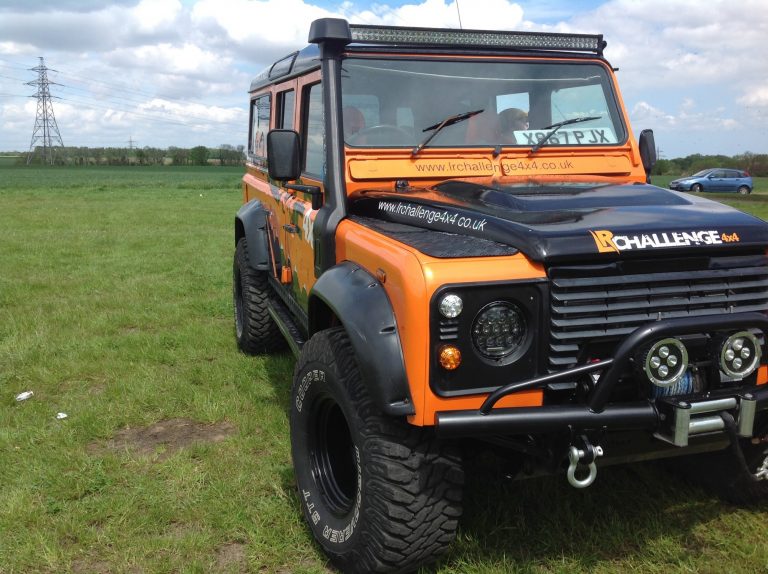 Land Rover Defender 300 / TD5 / Tdci Snorkel Kit Retro Modern Style
£90.00 (ex Vat)
Description
LR Challenge 4×4
Brand new Land Rover defender Retro/Modern/Square snorkel kit
This is for the 300 model, the td5 and TDCI
This fit the your original air intake system, on bolt onto the out side of the wing, really easy to fit.
As in the first few pictures,
They fit perfect and look the part
Lots of other land rover bits and bobs in stock, like LED lights, roof lights, arches, etc just ask 07977519453
Very strong and well made.
these are a great quality and fantastic looking snorkel,
easy to install with very few alterations needed,
Included in the kit;
This is a complete kit,
comes with the snorkel its self,
the snorkel top, this is are of the kit, and takes in air from the rear of the top and underneath of the top, so no worry of water getting inside even at speed.
Full fittings pack including all clips
I have one fitted to my show Land Rover as seen in the first pictures,
I am a fellow off roader and Im really impressed just how good these are, just as good as any more expensive snorkel. Ill happily to give any advise or knowledge towards fitting etc.
Postage
Sent on a 24 hour carrier to uk destinations free postage to uk mainland
Any Questions please ask or call
Adam LR Challenge 4×4 07977519453
We also stock many other snorkels for other 4×4
Refunds
If for any reason you wish to return the snorkel, we will happily give you a full refund, once we receive it back in its orignial condition with all parts and in its original packaging within 2 weeks of purchase date.