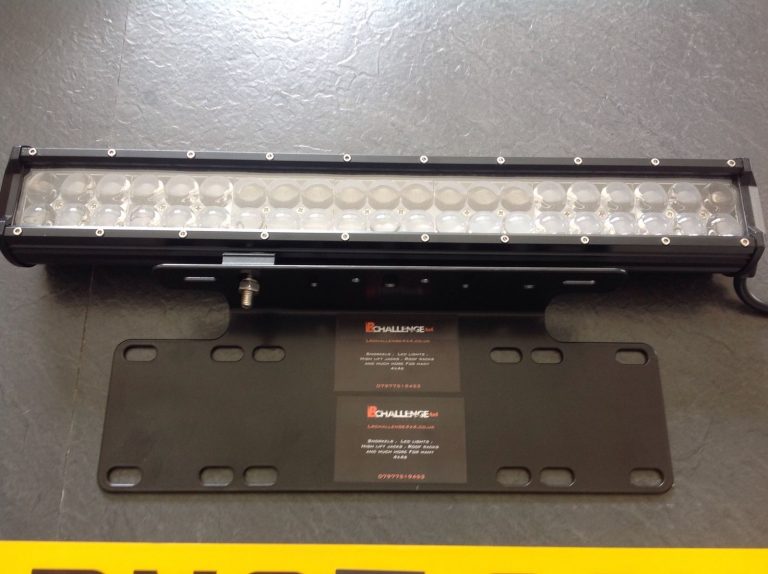 Front Rear Number Plate Led Light Bar Mount Bracket With 50cm LED Bar Set 126w
£79.99 (ex Vat)
Description
LR Challenge 4×4
Brand new 50 cm Osram light bar set up with number plate mount.
These are great quality, light bar is a sealed unit
Super bright! 126 watt or 5100 lumen. This really does work. Certainly no excuse for not seeing your reverse light in tesco.
Ideal for front or rear, with fit car / van / 4×4 anything really, nice and neat with the bracket hidden behind the registration plate.
They fit perfect and look stunning, just bolt in.
call 07977519453.
this is great kit,
Very strong and well made.
Easy to install with very little alterations needed,
Any questions or if you wish to pay via creditcard etc please call 07977519453